About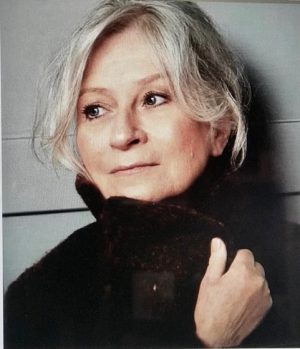 After a rackety start at art college, dropping out, hitching around America, and having two baby boys by the time I was twenty-three, I read History at the University of Cambridge. I published my PhD thesis as The Making of Addiction: The "use and abuse" of opium in nineteenth-century Britain (Ashgate, 2007). My second book, Hot Flushes, Cold Science: A history of the modern menopause (Granta, 2009), won the Longman/History Today Book of the Year Award 2009, and was commended by the Medical Journalists' Association in the Open General Readership Book Award 2010. Calories and Corsets: A history of dieting over 2,000 years (Profile, 2012) was shortlisted for a Food Writer's Guild book prize in 2013. Sexuality: All That Matters (2014) is part of the Hodder & Stoughton series.  The Serpentine, Or, The Attractions of Water  was published by Honeybee Books in 2015, followed by Gayer-Anderson: The Life and Afterlife of the Irish Pasha (American University in Cairo Press, 2016). 
I was the Royal Literary Fund Writing Fellow at Magdalene College, Cambridge, 2015-17, and am currently a Tutor at the Institute of Continuing Education [ICE], Cambridge. I have written for The Times, Independent, Observer, Guardian, New Scientist online, BBC Magazine online, Literary Review, London Review of Books, Erotic Review, and the New Humanist, among others. I've been a guest on ITV, BBC, RTÉ1, and various podcasts, as well as BBC Radio programmes including The Medicalisation of Normality, Am I Normal?, Woman's Hour, Open Country, You & Yours, Inside Science, The Long View, The Food Chain, etc., and local and international news and chat programmes. I may have peaked – after a fashion – when I was interviewed by Sir David Frost on Al Jazeera English and he told me a risqué joke on air.
I've given talks at various events and, as a Non-Alcoholic Trustee for Alcoholics Anonymous GB, 2005-2010, spoke at national and international conferences, at the Senedd, Cardiff Bay, at Holyrood, Edinburgh, and at Portcullis House, Westminster.
I am company secretary of Village Underground, a non-profit space for creativity and culture in the heart of East London.
Links:
Institute of Continuing Education, University of Cambridge