About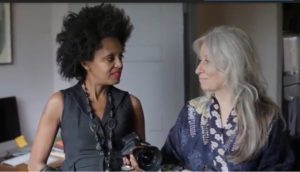 I read History at the University of Cambridge and published my PhD thesis as The Making of Addiction: The "use and abuse" of opium in nineteenth-century Britain (Ashgate, 2007). My second book, Hot Flushes, Cold Science: A history of the modern menopause (Granta, 2009), won the Longman/History Today Book of the Year Award 2009, was commended by the Medical Journalists' Association in the Open General Readership Book Award 2010, and ranked as Amazon's number one history of medicine title for some weeks. Calories and Corsets: A history of dieting over 2,000 years was published by Profile Books in 2012 and was shortlisted for a Food Writer's Guild book prize 2013. Sexuality: All That Matters (2014) is part of the Hodder & Stoughton series;  The Serpentine, Or, The Attractions of Water  was published by Honeybee Books in 2015. Gayer-Anderson: The Life and Afterlife of the Irish Pasha was published in Autumn 2016 by the American University in Cairo Press.  I was the Royal Literary Fund Writing Fellow at Magdalene College, Cambridge, 2015-17. I am a Tutor at the Institute of Continuing Education [ICE], University of Cambridge, and am researching my next non-fiction book whilst covertly writing fiction.
I have written for The Times, Independent, Observer, Guardian, New Scientist online, BBC Magazine online, Literary Review, London Review of Books, Erotic Review and the New Humanist Magazine, among others. I've been a guest on ITV, BBC and RTÉ1, as well as several Podcasts, most recently 'Stephen Fry's Victorian Secrets' on audible, and BBC Radio programmes including The Medicalisation of Normality, Am I Normal?, Woman's Hour, Open Country, You & Yours, Inside Science, The Long View, etc., and local news and chat programmes. I may have peaked when I was interviewed by Sir David Frost on Al Jazeera English and he told me a risqué joke on air.
I regularly speak at various events. As a Non-Alcoholic Trustee for Alcoholics Anonymous, GB, 2005-2010, I spoke at national and international conferences, at the Senedd, Cardiff Bay, at Holyrood, Edinburgh, and at Portcullis House, Westminster.
I am company secretary of Village Underground, a non-profit space for creativity and culture in the heart of East London.
Links:
Institute of Continuing Education